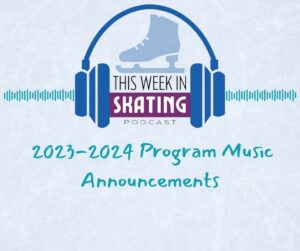 Welcome to This Week in Skating (TWIS), a podcast by the editors of Figure Skaters Online and Ice-dance.com. Listen to our podcast preview at RedCircle.com. View our Press Release.
This Week in Skating is a weekly podcast highlighting the latest figure skating news and event information as well as publishing interviews with athletes, coaches and officials.
Questions and feedback can be submitted at thisweekinskating@gmail.com. You can follow This Week in Skating on Facebook, Twitterand Instagram.